---
A BETTER WAY TO CONNECT WITH YOUR FAVORITE BRANDS

Available on most 2017 and newer Buick models, Marketplace† is a first-of-its-kind in-vehicle app for Buick owners that lets you order, pay, save and make reservations at places along your journey – helping make every drive more productive and rewarding.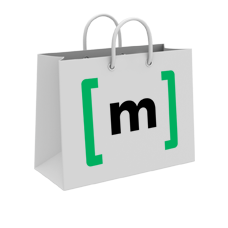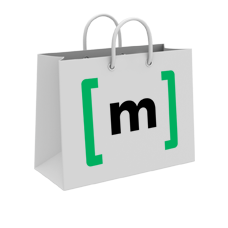 ---
WHAT CAN YOU DO WITH MARKETPLACE?
Within Marketplace, you will find several ways to save time and money. Buick owners can stay one-step ahead by ordering food, reserving parking, booking a hotel room and paying for fuel all from their vehicle infotainment system and the comfort of their own vehicle.

---
---
ORDER CARRYOUT OR DELIVERY 
Order carryout from Applebee's and IHOP®, or set up for carryout or delivery from Domino's easy order. To make things even more convenient, Marketplace even offers simple reordering of your most recent and favorite orders.

---
Book your next restaurant reservation at one of over 4,000 locations nationwide through Yelp.

---
Find and book your hotel room through Priceline via Marketplace and take advantage of special Buick owner discounts.

---
Activate the pump, pay for fuel and earn valuable rewards right from your vehicle's infotainment system at more than 28,000 participating stations nationwide, including Exxon (R), Mobil (R), Shell, Phillips 66 (R), Conoco and 76.

---
Enjoy the journey without wondering where you will park when you reach your destination by finding, booking and paying for parking with ParkWhiz.

HOW TO SET UP MARKETPLACE
Setting up Marketplace within your Buick is simple and straightforward. First, swipe to find the Marketplace app on the Buick Infotainment System† home screen, or download Marketplace from the Buick Apps Shop. Then, once your vehicle is in Park, complete the following steps to get started.
Press the "Get Started" button on the Marketplace welcome screen and accept the terms and conditions of the application. Then, tap the "Continue" button.
Enable in-vehicle notifications for when orders are placed and payments are processed. You can always change your preferences on the Marketplace "Settings" screen.
3. SIGN IN WITH YOUR BUICK ACCOUNT

By signing in with your Buick Account, you will get to take advantage of all Marketplace features, and automatically have the email address associated with your Buick Connected Services be linked to Marketplace.

To use merchant apps such as Yelp and Exxon® or Mobil® within Marketplace, you first need to link your account. Simply tap the merchant you want to interact with on Marketplace and you'll receive email instructions for creating a new account or linking your existing account.

---
To learn more about the available Marketplace app, visit your Support account or call the GM Connection Center at 877-558-8352.