FIT & FINISHES: TOP DESIGNERS SHARE HOW THEY CREATE FASHION, AUTOMOTIVE STYLE

---
Quilted fabric with diamond-shaped stitching. Cut-and-sewn leather. Chrome buttons and embellishments. Deep Azure and Chili Red hues.

---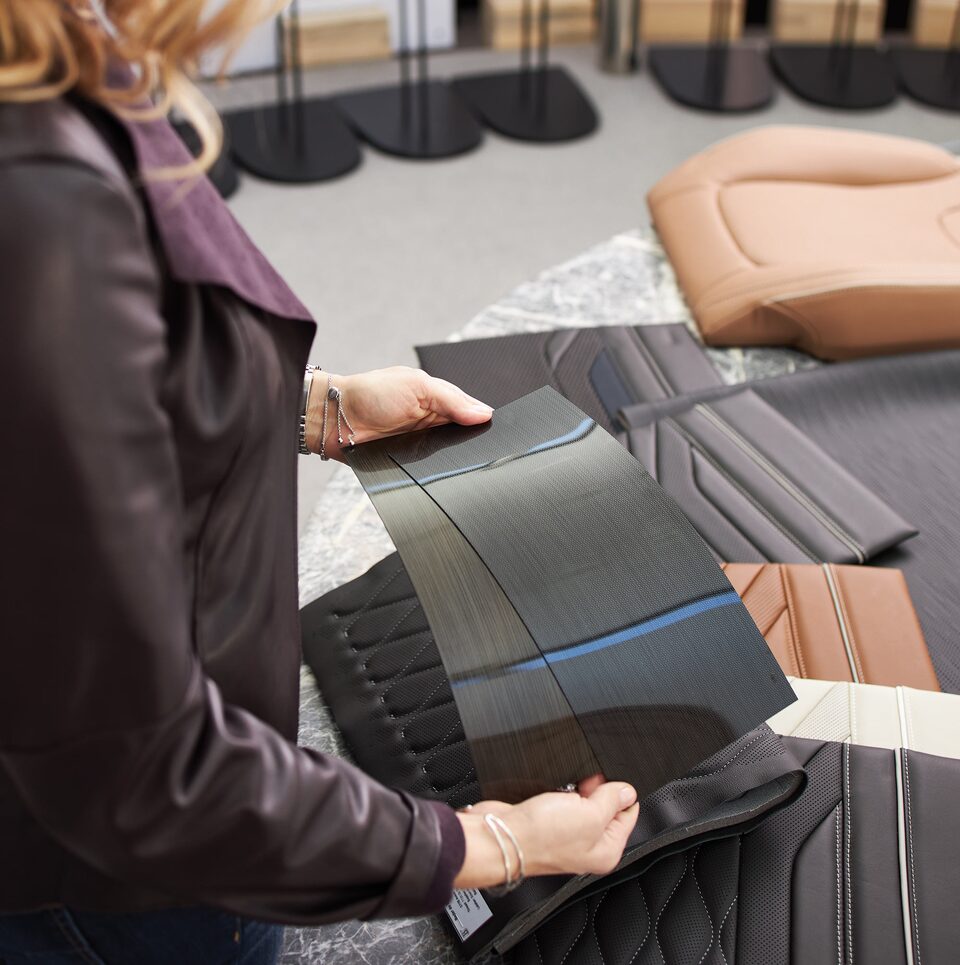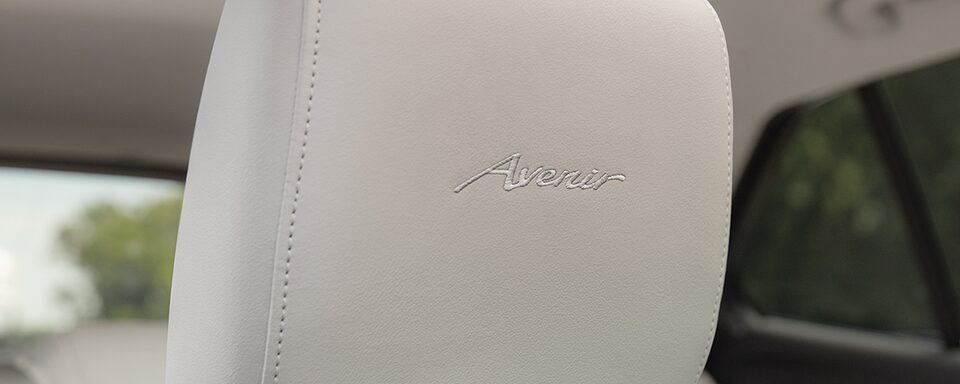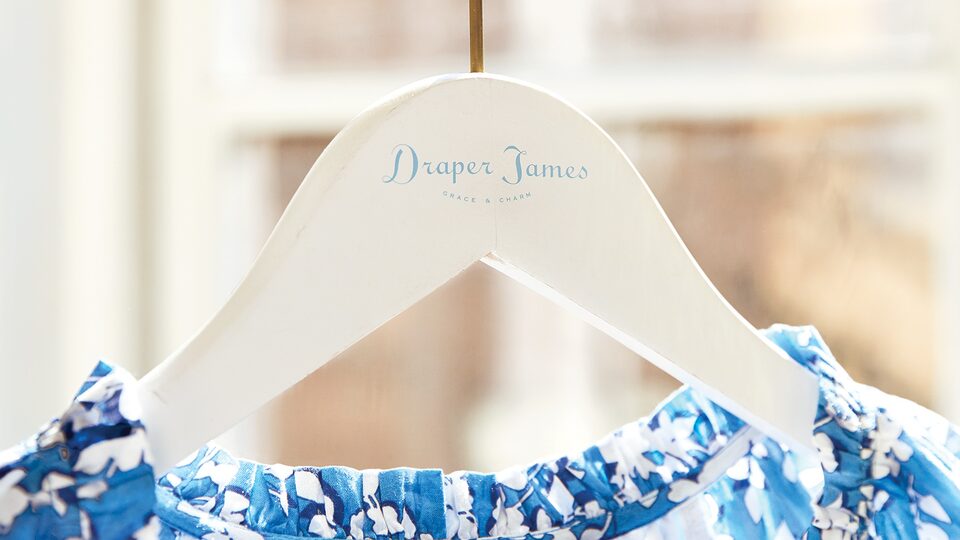 ---
It might sound like your favorite clothing brand is releasing its new Fall line. But those are just a few of the design features you'll find in the latest Buick vehicle lineup.
While the automotive and fashion industries may seem worlds apart, a closer look reveals that they actually have a lot in common when it comes to design — especially with color choices, materials and finishing touches.
Buick's B magazine talked with leading designers in both fields to see what goes into creating exceptional products that customers love.

Buick's Color & Trim Manager

Has played a key role in many high-profile designs during her career at GM. "Color and trim" covers everything seen on a vehicle, including exterior paint, interior colors, fabric, leather, quilting patterns, stitching, interior/exterior chrome embellishments and wheel color.

Kathryn Sukey serves as the Head of Design for Draper James — actress Reese Witherspoon's Southern-inspired, ready-to-wear women's clothing line that aspires to make customers feel confident and beautiful. (Buick currently partners with Witherspoon's Hello Sunshine media company on projects such as its in-vehicle app† for Reese's Book Club.)
With a strong clothing design background, Sukey had worked for high-end New York City fashion houses before delving into roles at luxury handbag and accessories companies. Now, she's busy at Draper James, designing classic, feminine dresses, tops and skirts, as well as accessories.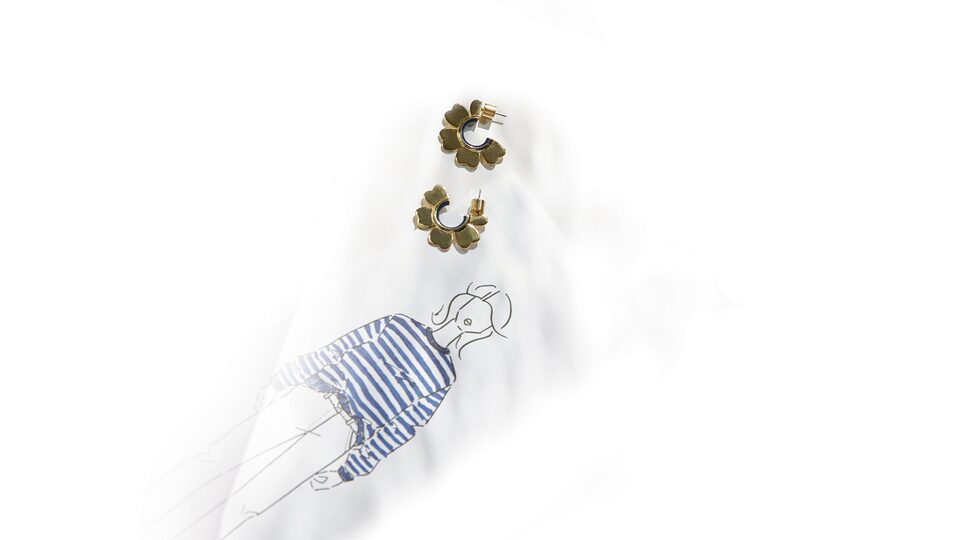 HERE ARE THE INSIGHTS KILLEN AND SUKEY SHARED WITH BUICK'S B MAGAZINE:

WHAT IS YOUR DESIGN PROCESS, AND WHERE DO YOU DRAW INSPIRATION?

MK: First, we put the customer at the center of everything we do. People spend so much time in their vehicles, we want them to feel comfortable and love what they're seeing. For Buick, our vehicles have a sophisticated luxury, and we want to make sure our designs fit into that Buick persona. We look for a lot of subtle colors with rich accents, and then add some higher-contrast colors to make things more contemporary. From an automotive perspective, the process starts about four years in advance of production, with the design portion happening primarily during those first two pre-production years. As opposed to fashion, where they are working by season.
KS: Color! Our design process always starts with print, pattern and color. At Draper James, we are known for our use of prints and colors, which have become the foundation of our design process. From there, I meet with Reese to collaborate on styles and silhouettes that capture the essence of our Draper James customer.

---
WHAT SIMILARITIES DO YOU THINK CLOTHING AND AUTOMOTIVE DESIGN SHARE?

MK: It's interesting to see the overlap the two industries have with each other. As designers, we're all visiting trend shows and taking in a lot of the same information, but it's all in how we apply it. For example, we both utilize accent stitching. At Buick, we may use it to add interest to our seats, whereas a clothing designer may use it to embellish a jacket.
KS: Texture is the unifying factor to me — all of the textures and materials that work together in automotive design are what create compelling and covetable design. The same textural theory flows through our seasonal line assortment. All our fabric and color choices create a compelling textural and visual story for our customer to get excited about.

---
HOW IMPORTANT IS COLOR IN DESIGN?

MK: We do a lot of trend research on color. Color is one of the most impactful things in design. It's a way to show your personality. For example, if you want a more sophisticated interior, it's more of the richer, deeper tones.
KS: Color is a very emotional thing for me. Each season, I find myself drawn to new and exciting color stories. I'm always tearing, photographing and screenshotting color schemes that elicit a response in me. If it stirs something in me, I have to capture it — everything from fashion and makeup palettes to art and home décor. From there, I sort the color schemes into seasonal folders to pull the color story together when our design development period starts.

---
WHAT WILL YOUR DESIGNS LOOK LIKE IN THE COMING YEAR, OR THE NEAR FUTURE?

MK: I believe you're going to see an increase in higher-contrast color combinations. I think it really plays into allowing the technology in our vehicles to speak for itself, but then complemented with the color trend.
KS: At Draper James, we strongly believe if you look good, you feel good, and you can go out into the world and do good. People will be craving interaction after these hard lockdown months and we will want to be on the go! There will be a need for comfort, nostalgia and polish in design — an easiness to dressing and feeling your best outside of any trend. We are forecasting that we will all want to look and feel our very best when we are finally able to go out into the world and rebuild after the pandemic.

---
DISCOVER BEST SELLERS WITH THE REESE'S BOOK CLUB APP

---
LEARN MORE