More than a mere action, storytelling is an art. For centuries, it has entertained, changed attitudes, shaped lives and inspired action.
Buick recently sat down with Jasmine Guillory and Kate Hrabovsky, two people who — despite hailing from very different fields of expertise — understand the importance of storytelling.
As a bestselling author, Guillory has developed a strong following of readers who love her romance novels, which often feature Black professionals as the main characters. After earning a law degree from Stanford University and working as an attorney, Guillory changed her career trajectory to follow her passion for writing. Her second novel, The Proposal, was highlighted by Hello Sunshine (Reese Witherspoon's production company) as a Reese's Book Club selection.
Hrabovsky, Buick Advertising and Media Operations Manager, plays an instrumental role in the innovative way Buick markets itself to customers. With a focus on women as the core of Buick's customer base, Hrabovsky has found success with various creative mediums — from popular TV commercials to podcasts — and stories that are relatable and memorable to her audience. As Buick continues to offer innovative vehicle technology, safety and design, Hrabovsky strives to highlight these features in new, imaginative ways.
JASMINE, YOU BECAME A BEST-SELLING AUTHOR AFTER EMBARKING ON A SUCCESSFUL CAREER PATH IN LAW. WHAT MADE YOU DECIDE TO FOLLOW THIS PASSION? 

I started writing mostly just to give myself a creative outlet, and to learn something new. Then, when I started, I loved it so much that I wanted to keep going! I looked forward to leaving work every day and getting to work on my book. That first book I wrote was never published, but after a few years of hard work, I wrote The Wedding Date, which became my first published novel.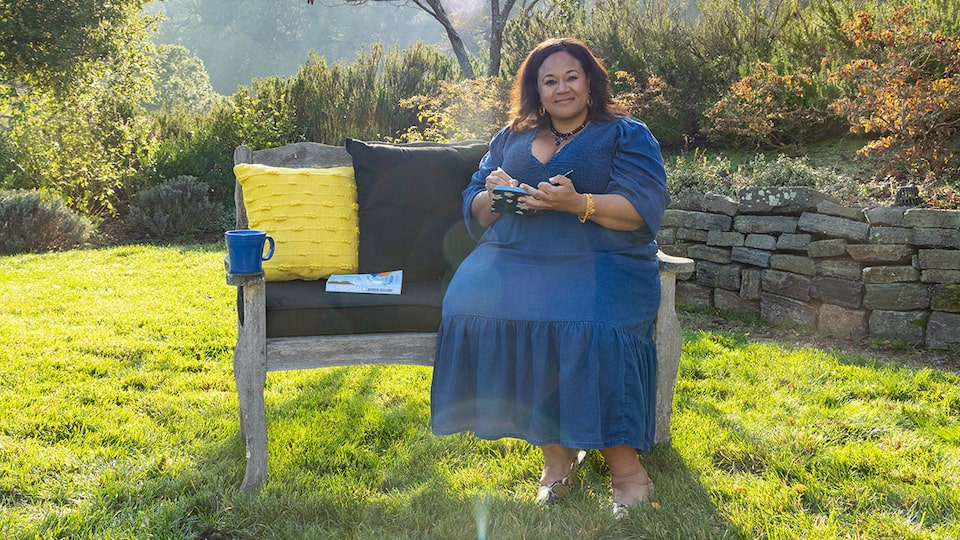 WHAT INSPIRES YOU TO WRITE? GIVE US A GLIMPSE OF YOUR WRITING PROCESS AND HOW YOU DEVELOP PLOT AND CHARACTERS.

For me, it's all about characters — when I start out, I often have a situation in mind and I think, "OK, who is the kind of person who would do that?" So I think about them, what else they would do, what would make them happy, and who the kind of person is that they'd fall in love with. I tend to figure out a lot about my characters as I write my first drafts, and then I do many rounds of revisions to really get the characters and the story just right.

---
HOW DID YOU COME UP WITH THE IDEA FOR YOUR FIRST NOVEL, THE WEDDING DATE? WAS THIS A STORY YOU DEVELOPED OVER TIME?

A friend of mine had come here to the Bay Area for a wedding in San Francisco, and I met her at her hotel for a drink. While I was there, I had the germ of an idea of two people who get stuck in an elevator together when one person is on the way to a wedding. It took me over a year to really commit to writing it, but then when I started, I had so much fun working on it that I couldn't think of anything else.

---
WHAT IS IT ABOUT THE ROMANCE GENRE THAT READERS LOVE? WHY DOES GOOD STORYTELLING RESONATE SO MUCH WITH READERS?

Romance and love stories have been some of the core stories of the world since the beginning of time. Look at so many fairy tales and classics, a lot of them are love stories — or horror stories! I think we all love reading about love, and today's romance writers are so great at telling a story that pulls people right in. And I also think that, for the past few years — when life has been so hard for so many — it's felt so great to sink into a romance novel where you know going in that there's going to be a happy ending. We all need more happy endings!

---
WHAT WAS IT LIKE TO HAVE YOUR NOVEL, THE PROPOSAL, SELECTED AS A REESE'S BOOK CLUB PICK?

A dream come true! It was so thrilling and unexpected, and it's been a truly wonderful experience. There are so many passionate readers who are a part of the book club, and it's been a true joy to have them read my books. Reese's Book Club cares so much about books and authors, and they work so hard for us and for our books to get into the hands of so many readers. 

---
---
"... For the past few years — when life has been so hard for so many — it's felt so great to sink into a romance novel where you know going in that there's going to be a happy ending."

— Jasmine Guillory

---
WE KNOW RBC AND HELLO SUNSHINE PRIORITIZE PUTTING WOMEN AT THE CENTER OF EVERY STORY THEY HIGHLIGHT. HOW DO YOUR BOOKS REFLECT A SIMILAR PERSPECTIVE?

When I start writing my books, I think about who the woman is who is central to my story. Who are her family and friends, what's her job, what does she love, what is she passionate about? And what are the things that would truly make her happy? Because the "happily ever after" is a must of the romance genre, but "happily ever after" means something different for everyone. I always want to center women — especially Black women — and their joy in my books.

---
KATE, WHY DO YOU THINK IT'S IMPORTANT — AND EFFECTIVE — FOR BUICK TO USE STORYTELLING IN ITS ADVERTISING AND MARKETING EFFORTS? WHY DO YOU THINK STORIES RESONATE WITH YOUR AUDIENCE?

Storytelling is the ultimate communication tool and it's where Buick really excels. Stories draw you in, capture your imagination and make information easy to remember. Everyone loves to hear a good story.
At Buick, we find storytelling to be a great way to connect with our audience and showcase the brand's personality. Our authentic tone lends itself familiar conversations — that feeling you have when talking with close friends.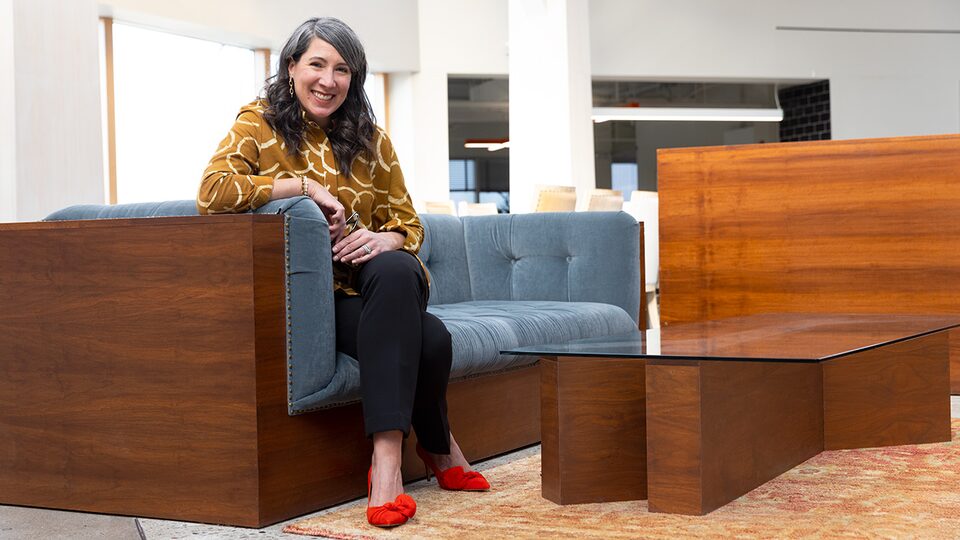 WHAT IS THE PROCESS LIKE FOR CREATING A CAMPAIGN OR COMMERCIAL FOR BUICK?

Everything we do at Buick begins with our customer, so creating our advertising is no different. We think a lot about our target's lifestyle as we develop communications. We say in our ads, "At the heart of every Buick SUV or s-Y-O-U-v is YOU," and it's true.
The Buick-exclusive Reese's Book Club in-vehicle app* is a perfect example of how we keep our customers front and center.
Buick is a brand that likes to have fun and take risks. We challenge ourselves to find new, clever solutions as we ideate. We often engage customers in research to get feedback on our executions and ensure they're resonating as intended. In the end, we try to not take ourselves too seriously. If we can elicit a smile from our audience while delivering a message, that's the ultimate reward.

WHERE DO YOU DRAW INSPIRATION FOR ADVERTISING MESSAGES?

We're curious and open-minded at Buick and draw inspiration from infinite sources.
One powerful source of inspiration are our consumers and the lives they lead. We've tapped into an insight that our customers want to celebrate the life they're living right now — which is unique when so much of our culture tends to focus on what's coming next. We even work with a group of owners that tell heart-warming stories around their Buick vehicles and we help amplify their messages.
---
---
"If we can elicit a smile from our audience while delivering a message, that's the ultimate reward."

— Kate Hrabovsky
---
REESE'S BOOK CLUB AND HELLO SUNSHINE MAKE IT A PRIORITY TO PUT WOMEN AT THE CENTER OF EVERY STORY THEY HIGHLIGHT. DOES YOUR WORK REFLECT A SIMILAR PERSPECTIVE AND, IF SO, HOW? 

Buick is an inviting and inclusive brand. We make premium SUVs for all genders, but we recognize the power and value that women hold in today's marketplace. It's an exciting time to see women grow and exercise their influence. Buick is following the facts and celebrating the rise of the powerful female as we devise our plans.

---
ARE THERE MORE ADVERTISING AVENUES THAN EVER THAT LEND THEMSELVES TO TELLING A STORY? HOW WILL THOSE OPPORTUNITIES ALLOW BUICK TO BE REALLY CREATIVE IN ITS MESSAGING?

Buick has a track record of using new, imaginative approaches to connect with customers. Smart experimentation in our marketing is a component of our strategy and key to our success. The result is a collection of bold and clever work that often ventures into uncharted territory.
We aim to meet our consumers where they are and pay attention to the ever-changing trends and platforms. Our communications on social media are especially great examples of attention-grabbing narratives that add value.
Forming partnerships with like-minded brands to further demonstrate Buick's values and reach with new audiences results in some amazing storylines. Our long-standing history with college sports and our relationship with Hello Sunshine are great examples of the powerful entities we have the honor of crafting stories with.

---
BEFORE BECOMING BUICK'S ADVERTISING AND MEDIA OPERATIONS MANAGER, WHAT OTHER EXPERIENCES DID YOU HAVE WITH ADVERTISING AND COMMUNICATION?

I have an ad agency background and have worked in automotive for the bulk of my career. My passion lies in brand building. Throughout my career, I've had the honor of helping iconic brands introduce new vehicles and technologies into the market. From first-ever brand collaborations to global launches to campaigns seen by millions of people, there's nothing better than bringing a brand promise to life in a great story.

---
* Requires compatible vehicle. Some app features and infotainment systems require an active service plan. App content varies by model. Full app functionality may require Wi-Fi hotspot connection. See onstar.com for details and limitations. Audiobooks.com account required to stream audiobooks.