---
TAKING CARE OF YOUR TIRES

Whether you're driving up a mountain or just to the store, it's essential to monitor, repair and replace your tires when the need arises. Buick Certified Service technicians are ready to handle your tire needs and help you stay safe on the road – just use the Tire Finder tool to start shopping for tires specific to your vehicle, then schedule an appointment nearby.

AUTO PARTS FOR YOUR BUICK

GM Genuine Parts and ACDelco parts are designed, engineered, and tested to rigorous standards and are backed by General Motors for your Buick.

Learn More
---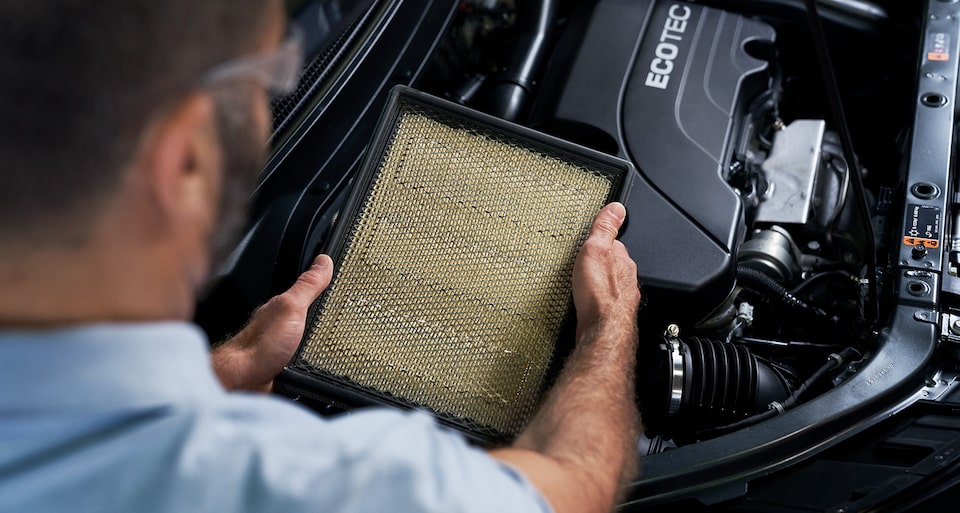 YOUR BUICK PARTS ONLINE

GM Genuine Parts and ACDelco parts are now available to purchase online through participating sellers. Click to search and purchase the only parts for your Buick that are backed by General Motors.

Shop Online
FINDING THE PARTS YOU NEED JUST GOT EASIER 
General Motors drivers value confidence in their vehicles, the premium parts that help keep them on the road, and the professionals that maintain and repair them. GM Genuine Parts and ACDelco are proud to work together as the only source for true General Motors Original Equipment and aftermarket parts. For the latest information on our parts and offers, visit gmparts.com.

GM Genuine Parts and ACDelco parts are currently available to purchase online through participating sellers.
SHOP PARTS
---
TYPES OF TIRES

Your Buick tires were specifically chosen for your vehicle to help provide a safe ride in a variety of driving and weather conditions. Tire performance varies based on conditions, so it's important to understand the differences in how each type works.

---
ALL-SEASON TIRES
All-season tires are for year-round use and feature a blend of technologies that make use of different compounds and detailed tread configurations. They are designed for most driving conditions such as snow, rain, heat, cold, etc. These tires offer good overall performance on most road surfaces and in most weather conditions.
---
---
ALL-TERRAIN TIRES

All-terrain tires provide good performance on most road surfaces, in most weather conditions and for off-road driving. The tread pattern on these tires may wear more quickly than others. Consider rotating these tires more frequently than the recommended 7,500 miles if you notice irregular wear.

---
---
PERFORMANCE TIRES

Performance tires are designed for enhanced handling under demanding circumstances and generally have high-speed ratings with a low aspect ratio for improved control. These tires are not built for winter conditions.

---
---
RUN-FLAT TIRES

Run-flat tires can be driven on with no air pressure. There is no need to stop to change the tire. Continue driving, but not too far or too fast. Driving on the tire may not be possible if there is permanent damage. To prevent permanent damage, keep speeds below 50 mph.

---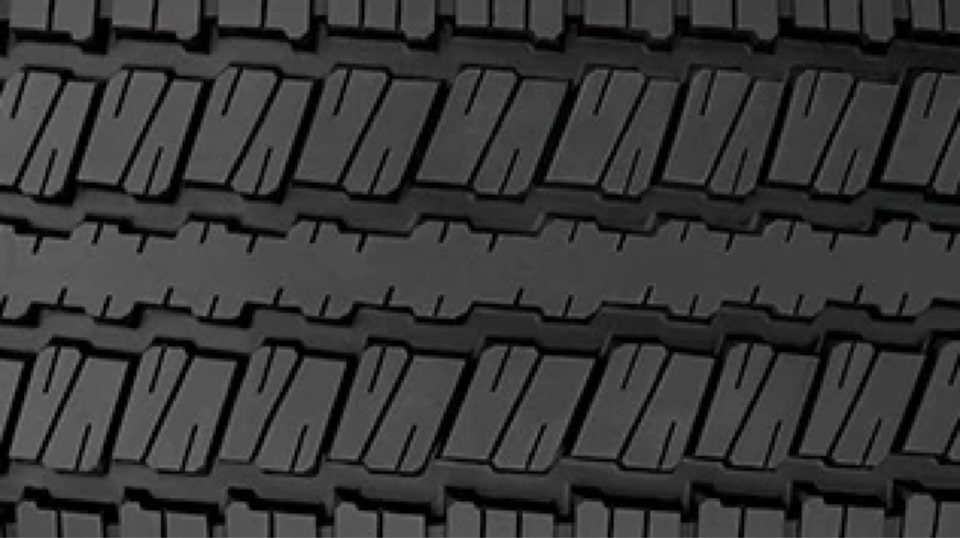 ---
SNOW/WINTER TIRES

Winter tires are designed for increased traction on snow- and ice-covered roads. With winter tires, there may be decreased dry-road traction, increased road noise and shorter tread life. After changing to winter tires, watch for changes in the vehicle's handling and braking.

If you decide to use snow/winter tires:


Use tires of the same brand and tread type on all four wheel positions
Use only radial ply tires of the same size, load range and speed rating as the original equipment tires
Winter tires with the same speed rating as the Original Equipment tires may not be available for H, V, W, Y, X, Z and R speed-rated tires. If winter tires with a lower speed rating are chosen, never exceed the tires' maximum speed capability
---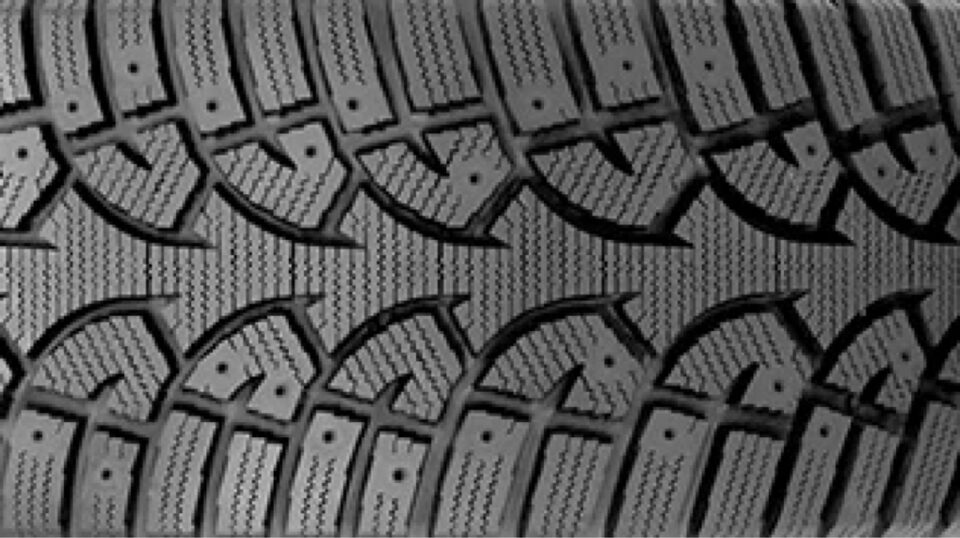 ---
SUMMER-ONLY TIRES

Summer tires have a special tread and compound that are optimized for maximum dry- and wet-road performance. This special tread and compound will decrease performance in cold climates and on ice and snow.

NOTE: Do not use summer-only tires in winter conditions, as it would adversely affect vehicle safety, performance and durability. Use only GM-approved tire and wheel combinations. Unapproved combinations may change the vehicle's performance characteristics. For more important tire and wheel information, go to https://www.buick.com/support/vehicle/driving-safety/tires-wheels/tire-types or see your dealer.

---
Understanding proper tire maintenance, selection and safety for your Buick vehicle starts with knowing the basics. When your tires only have 2/32 of an inch or less of tread remaining, the wear indicators in each tire's grooves will be level with the outer tread surface. All-season tires have one set of these indicators on each tire. Winter tires will often have two sets of wear indicators: the higher set, which shows the tread level safe for winter driving, and the lower set, which shows the tread level safe for spring, summer and fall usage. Other warning signs include bulges and splits, cracked sidewalls, visible tire cord and punctures.
Air is a gas, expanding when heated and contracting when cooled. For most of North America, fall and early winter are especially important times for checking tire pressure on your Buick vehicle. As the ambient temperature falls, tire pressure goes down. A good rule of thumb: with every 10 degrees Fahrenheit of temperature change, tire pressure changes about 1 psi – higher as temperatures rise, lower as they fall.

The Tire Pressure Monitoring System† (TPMS) helps with keeping you updated on the vehicle's tire pressure. The TPMS works by sending a signal from the pressure sensor, located in your vehicle's wheel, to the instrument control panel which alerts you when the tire pressure is low. It is recommended that a trained professional inspect and, if necessary, service your TPMS to help ensure it is working properly.

If the Tire Pressure Monitor light illuminates and stays solid with a Check Tire Pressure, Low Tire Pressure or Add Air to Tire message, check and adjust all tire air pressures to the recommended levels.

If the Tire Pressure Monitor light appears as a blinking yellow lamp for more than one minute and stays solid, diagnostic service is needed.

Tire speed ratings indicate the speed your tire can safely maintain over time. The U.S. Department of Transportation (DOT) set the ratings scale below. On the sidewall of every tire, you'll find one of these tire speed rating codes below:

There are many factors that can cause tire wear, such as your driving style and tire maintenance habits. Tire replacement is absolutely needed when the tread wear indicators are flush with the outer tread surface. A tire's built-in tread wear indicators look like narrow strips of smooth rubber across the tread grooves and become closer to the surface as the tire wears.
Tire rotation is the practice of moving your vehicle's wheels and tires from one position to another to help promote even tire wear. Even tire wear can help with the life of your vehicle's tires. It is important to rotate your tires at the intervals recommended by your Owner's Manual.

Check your Owner's Manual for more information.

If your vehicle is misaligned, it can cause your tires to wear unevenly, and you may experience handling problems such as pulling or abnormal vibration.

Tires and wheels are aligned and balanced at the factory to help provide the best overall performance. Consider a wheel alignment check if there is unusual tire wear or if your vehicle is significantly pulling to one side or the other.

A tire that is out of balance often affects ride quality and can shorten the life of tires, shocks and other suspension components. If the vehicle vibrates when driving on a smooth road, the tires may need to be rebalanced.

Check your Owner's Manual for more information.

---
---
---
---
Winter Service Event

Receive up to $55 in rebates†

on the purchase and installation of eligible batteries, cabin and engine air filters, and wiper blades.

---
---
CURRENT TIRE MANUFACTURER OFFERS
These offers are available from the tire manufacturer when tires are purchased at a Chevrolet, Buick, GMC or Cadillac dealer. GM is not responsible for the processing or payment of these offers.
These tire manufacture offers can be combined with the Fall Tires & More Event. 

---
---
---
WE MATCH PRICES ON TIRES 
Provide us with a better eligible price at the time of purchase, and we'll match it. Find a better price within 30 days of the purchase and we'll refund the difference.†
Eligible tire brands: BFGoodrich®, Bridgestone, Continental, Dunlop®, Firestone, General™, Goodyear®, Hankook, Kelly, Michelin, Pirelli and Uniroyal®.

MAXIMIZE THE VALUE OF YOUR SERVICE BY TAKING ADVANTAGE OF OUR
BUICK CERTIFIED SERVICE OFFERS