---
AVAILABLE PLANS 
HELP PROTECT YOUR INVESTMENT

Your Buick was designed, engineered, tested, and built to rigorous standards to help give you added confidence behind the wheel. Whether you're purchasing a new, used, or leased vehicle, you'll have peace of mind with the plans Buick Protection has to offer.
Buick Protection Plan Overview

---
PROTECT YOUR BUICK STYLE

Why worry about covered repairs? The Buick Protection Plan is an easy way for you to purchase additional coverage on top of your manufacturer's warranty. Key benefits include:
Comprehensive coverage endorsed by Buick
Customizable contract term and deductible
Coverage for over 1,000 parts on your vehicle
See your dealer for additional details and pricing
DISCOVER THE MANY WAYS TO PROTECT YOUR INVESTMENT
The terms "vehicle service contract," "warranty," and "protection plan" are sometimes incorrectly used interchangeably in the industry, which can create some confusion around what each one means. Limited warranties and service contracts are different, and it's important to understand the differences when shopping for the right plan.

---
LIMITED WARRANTY

A limited warranty is included in a new vehicle purchase and covers warrantable repairs for a specified time or mileage.† If the vehicle is sold, it is fully transferable to subsequent purchasers. Limited warranties cannot be cancelled.

---
---
---
---
VEHICLE SERVICE CONTRACT (PROTECTION PLAN)

A vehicle service contract covers failure of specific parts. It can be added at the time of vehicle purchase at an additional cost, or any time up to 84 months or 100,000 miles.† It also may be transferred if the vehicle is sold, or you may cancel it at any time.
---
---
---


GAP COVERAGE
GAP Coverage protects you from paying a loan on a vehicle that is a total loss. In that event, this plan can help cover the amount you owe on the loan that your insurance doesn't cover, including your deductible.*

---


PRE-PAID MAINTENANCE
With Pre-Paid Maintenance, you are covered for scheduled oil and filter changes and tire rotations during the coverage period. You also get the added benefit of Buick Certified Service technicians who know your vehicle best.*


TIRE AND WHEEL PROTECTION
With the purchase of this plan, if you hit a covered road hazard, the plan will pay to repair or replace the damaged tires or wheels with no deductible. It also includes 24-hour emergency Roadside Assistance.*

From dings and dents to fabric rips and tears to key and key fob replacement, Buick Appearance Guard will help keep your Buick looking like new.*

With XS Wear Lease Protection, you'll be covered for damages beyond normal wear and use when you turn in your lease vehicle.*

---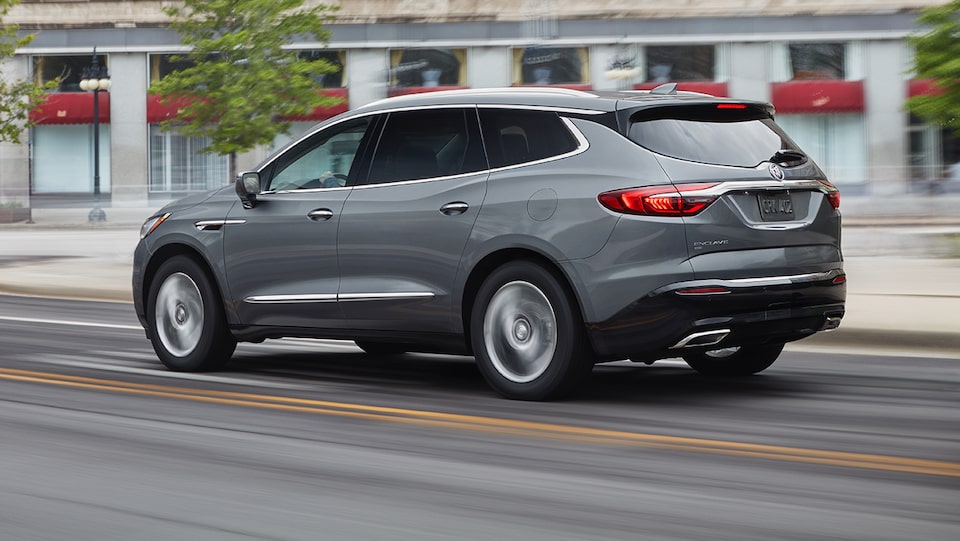 ADVANCED LEASE PROTECTION
With Buick Advanced Lease Protection, you can get coverage that provides additional services and protection during the manufacturer's warranty, plus coverage after the manufacturer's warranty expires.*


You have the option, at the time of vehicle purchase, to choose the 5-year/60,000-mile.† Extended Limited Warranty rather than the standard 3-year/36,000-mile† Bumper-to-Bumper Limited Warranty you get when you purchase a new Buick vehicle. This is a warranty and it cannot be canceled.†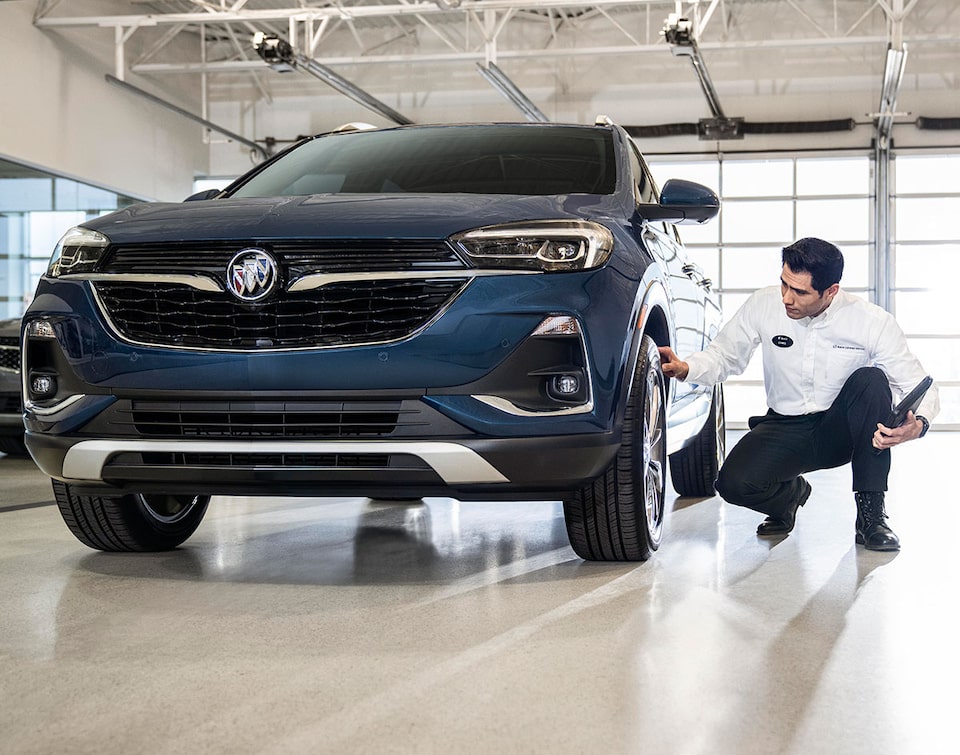 Your new Buick vehicle comes with one factory-included maintenance visit† (oil change, tire rotation, and Multi-Point Vehicle Inspection) that must be used within the first year of ownership. For all vehicles 2019 and newer, you can choose to extend the factory-included maintenance with the purchase of Extended Factory Maintenance†. This gives you three additional maintenance visits (oil change, tire rotation, and Multi-Point Vehicle Inspection), for a total of four, to be used within two years of vehicle purchase.†
Buick Protection can offer you the assurance that your vehicle is covered by the people who know it best. From GAP Coverage to Pre-Paid Maintenance and more, our plans can help provide the extra comfort of knowing your Buick is ready for wherever the road takes you.

*Check with your Finance and Insurance Manager at your dealership for availability. Information provided is for illustration/summary purposes only; see Terms and Conditions/GAP Addendum/Pre-Paid Maintenance Agreement/XS Wear® Contract for complete details of these GM-endorsed products. Vehicle Service Contracts coverage is provided and administered by AMT Warranty Corp., P.O. Box 927, Bedford, TX 76095, (877) 265-1072 (except in Florida, the obligor/provider and administrator is Wesco Insurance Company, 59 Maiden Lane, 43rd Floor, New York, NY 10038, [866] 327-5818, LICENSE #01913). GAP Coverage is provided by the dealer/creditor and administered by AMT Warranty Corp., (877) 265-1166. AMT Warranty Corp. and Wesco Insurance Company are GM-preferred providers but are not related entities of GM or its dealerships. Roadside Assistance Services are provided by Nation Safe Drivers, 800 Yamato Road, Suite 100, Boca Raton, FL 33431 (except as otherwise noted for your state in the Terms and Conditions). In Texas, the excess wear and use provider is AMT Warranty Corp., 59 Maiden Lane, 43rd Floor, New York, NY 10038.

---