---
---
TIRE PRICE MATCH GUARANTEE

Provide us with a better eligible price at the time of purchase, and we'll match it. Find a better eligible price within 30 days of the purchase, and we'll refund the difference.†
Eligible tire brands: BFGoodrich®, Bridgestone, Continental, Dunlop®, Firestone, General, Goodyear®, Hankook, Kelly, Michelin, Pirelli and Uniroyal®.
---
CURRENT TIRE MANUFACTURER OFFERS
These offers are available from the tire manufacturer when tires are purchased at a Chevrolet, Buick, GMC or Cadillac dealer. GM is not responsible for the processing or payment of these offers.

GOODYEAR – Starts 05/01/2022, Ends 06/30/2022
MICHELIN – Starts 05/18/2022, Ends 06/06/2022
FIRESTONE – Starts 05/23/2022, Ends 07/05/2022
CONTINENTAL – Starts 06/01/2022, Ends 06/30/2022
PIRELLI – Starts 06/03/2022, Ends 06/26/2022
BFGOODRICH – Starts 06/22/2022, Ends 07/05/2022

MICHELIN – Starts 06/22/2022, Ends 07/11/2022
BRIDGESTONE – Starts 06/27/2022, Ends 07/26/2022

---
---
---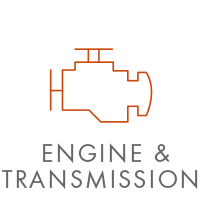 POWERFUL POWERTRAIN REBATES

$200 REBATE†
on the purchase and installation of an eligible GM Genuine Parts Engine, Transmission or Transfer Case

---
Earn 3 points for every $1 spent† with GM.
Redeem up to $225 per calendar year on paid Buick Certified Service, eligible accessories,† GM Genuine Parts and ACDelco parts.†

---
Visit the Rebate Center to submit your rebate form or check the status of your current rebate.