---
HOW TO USE REAR AUTOMATIC CLIMATE CONTROLS  

Difficulty Level: Novice  |  Time Required: Two Minutes  |  Tools Required: None

Set the desired temperature, and the system will automatically heat or cool the rear-seat area accordingly. Here's how to operate the system. 

---
HOW TO USE REAR AUTOMATIC CLIMATE CONTROLS  

If equipped, the rear climate controls are on the back of the center console.

---
Fan control
Automatic operation
Air delivery mode control
Temperature control
Heated rear seats (if equipped)
Rear settings can also be adjusted from the front seat using the infotainment† screen (see Owner's Manual for infotainment screen instructions).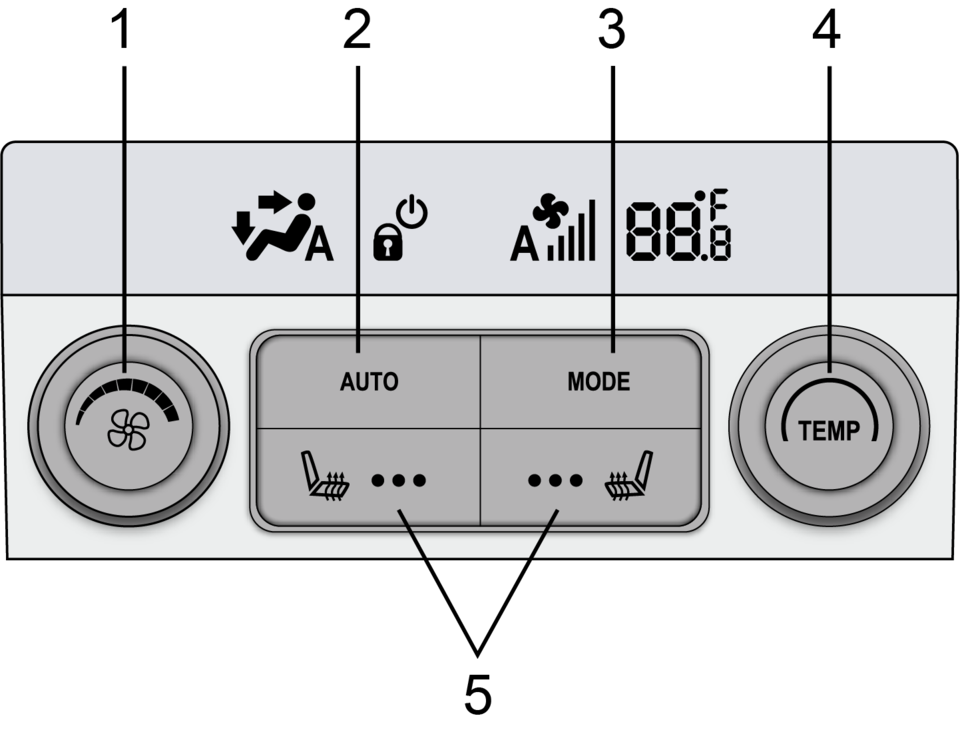 AUTOMATIC OPERATION USING THE REAR CONTROLS 

Make sure the power is on.
Adjust the Temperature knob to the desired temperature.
Press the Auto button. The system will automatically adjust the fan and air delivery mode to reach and maintain the selected temperature. Note: If you adjust the fan or mode afterwards, Auto mode will deactivate.

Tips
Press the Sync button on the front controls to match all zones to the driver's settings
Select Lock in the climate control settings on the infotainment screen to prevent young children or other rear passengers from changing the rear settings. The Lock icon will appear on the rear seat display
Q&As

---
Yes. Rear Automatic Climate Control will remain on until you turn it off. On some vehicles, the rear-seat occupants may find that the rear-seat climate control settings are synchronized to the driver's settings on each ignition cycle.

You can use the front infotainment screen controls to turn off Rear Automatic Climate Control, or you can lower the fan setting on the rear-seat controls until the system goes off.

LOOKING FOR SOMETHING ELSE? 

---
For your security, please don't include personal info such as phone number, address or credit card details.
NEED MORE HELP?

Communicate with one of our specialists.

---
To find out if your vehicle has this feature, contact your dealer or refer to your vehicle's equipment list. Please check your Owner's Manual for more information about features.